Who gives the Queen medical advice?
Free Download WP Rocket Premium
When the Queen has to rest for a few days on "medical advice", who gives that advice?
Sir Huw Thomas is the Queen's physician, as well as being a consultant at St Mary's Hospital in London and professor of gastrointestinal genetics at Imperial College London.
He is "head of the medical household", which is part of the royal household looking after the health of the royal family.
"You very much become part of that organisation and become the personal doctor to the principal people in it, who are patients just like other patients," Sir Huw said earlier this year, in an in-house interview at Imperial.
But unlike for other patients, every medical decision, such as a trip to hospital for tests, will be played out in a blaze of publicity. With Britain's longest-reigning monarch as a patient, every development in her health will be scrutinised.
It might be a high-profile responsibility but it's not a full-time position. "My role at the medical household doesn't have fixed sessions, and it's as and when I'm needed," said 63-year-old Sir Huw, who was knighted this year.
Royal role
The role of royal doctor was also "completely different from what I would normally be doing", he told Imperial College.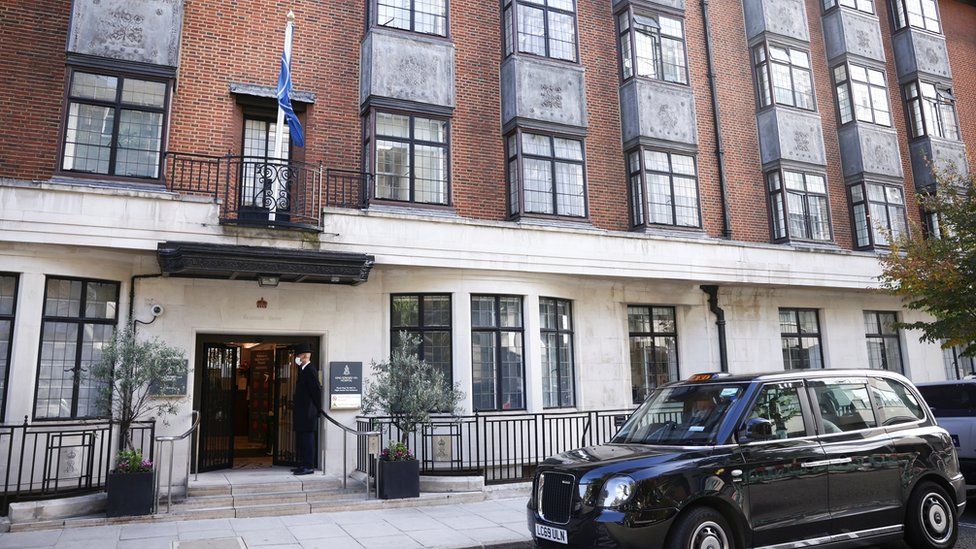 When there were staff shortages during the pandemic, he helped with ward rounds at St Mary's – and he is also director of the Family Cancer Clinic at St Mark's Hospital in Harrow, north-west London.
He has a long-standing involvement in cancer research.
It's not known whether he was with the Queen for her medical checks at the King Edward VII hospital this week, but he is listed there as a consultant, with a specialism in gastroenterology.
He also works at another medical practice a few streets away from the Edward VII – a private hospital in Mayfair, used by the royals, which originally treated wounded officers from the Boer War.
There is a range of other doctors in the medical household and other medical officers who attend the Queen when she travels overseas – and other specialists could be consulted.
Another of her doctors, Peter Fisher, was killed in an accident when cycling in London three years ago.
In his comments to Imperial College, Sir Huw pointed to keeping people safe in the pandemic as a "key priority" for the medical household.
Privacy challenge
Being the doctor to the royals has always been a mixture of medicine and diplomacy, says Elizabeth Hurren, professor of modern history at the University of Leicester.
From the Tudors to the 18th Century, royal doctors were "as much psychological as diagnostic" in their approach, offering soothing advice to people who were unlikely to take direct instructions, she says.
How would you tell a monarch, ancient or modern, to take a rest?
Prof Hurren, who has researched the history of medicine, says the doctor had to be one of the most trusted people in the royal circle. "It was very intimate. They needed to entrust them with the most private parts of their lives."
There are continuous tensions that are still true into the present day, she says. "How much medical information do you give the public? How do you maintain a sense of privacy?"
In previous centuries, the monarch might have wanted to keep illnesses away from the eyes of the court, not wanting to show vulnerability. "The court was alive with rumour and gossip," she says. And the doctor would be expected to keep medical problems confidential.
Prof Hurren says the role of the court is now played by the modern media – and the same questions of balancing privacy with public life are facing the present-day royal family and their doctors.
Reference: https://www.bbc.com/news/uk-59015352